Building Custom Homes in Memphis since 1983

747 Dock Drive • Murray, Kentucky 42071
901-488-4168
Hi, I'm Phillip Brown. I want to build a custom home for you .. a new home designed specifically to meet your needs and desires .. a new home that reflects your discerning nature and your requirements for quality materials assembled with accuracy and precision.

When we're building your new home, you'll find me at your job site. That's right, no coats or ties. That's for builders who build homes from an office somewhere. I build homes on the site. I will not send an "associate," "partner," or "superintendent" to provide the services I agreed to supply. I'm looking forward to working for you!

Phillip Brown
Licensed General Contractor
Serving West Tennessee, North Mississippi and the Kentucky Lake area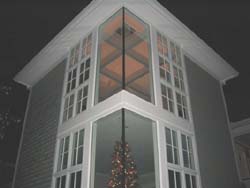 As a third generation construction professional, I will bring to your project the benefits of experiences and construction techniques passed down from father to son to grandson. Also, I'll bring the benefit of a critical eye developed during my career as a trim carpenter installing intricate millwork systems in some of Shelby County's most luxurious homes. It is this strong background in trim carpentry that allows you and me to create those one-of-a-kind details that make the home uniquely yours.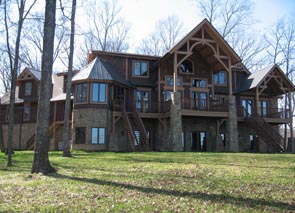 Is your dream a custom lake house? Phillip Brown is now available to build your custom home on Kentucky Lake. When we are planning your lake house, let's plan to tread lightly on the environment we so much enjoy. Let's consider alternative wall systems that provide up to R56 insulation and 50db sound reduction. Let's evaluate geothermal heating and cooling to further minimize utility cost and lower our carbon footprint. Let's talk about high efficiency lighting systems to cut utility costs and maintenance. Let's strive for a blend of "Old world craftsmanship" and "New world technology."

If you desire, I can help you acquire antiques for integration into millwork systems as shown in the photo gallery. What your custom home will be is limited only by our combined imaginations. Also, I will bring to your project the benefits of a business education, which include negotiating, accounting and administrative talents.

Phillip Brown Construction Co. specializes in the construction of custom homes from 3,000 square feet to 15,000 square feet, and is currently serving clients in West Tennessee, North Mississippi and the Kentucky Lake area. The company has built approximately 109 custom homes since 1983, is a member of the Home Builder's Association of Memphis and has been a member of the HBAM Registered Builder Program since its creation. Phillip Brown holds Tennessee General Contractor's license number 22610.


Memphis Builder List | Home Building Links